InSync Yoga™
Related Areas
Teaching & coaching
About Yoga
Community
InSync Joint Care Yoga™
Do you suffer from back pain?
Are you looking for a natural, proven method to really improve your back long term?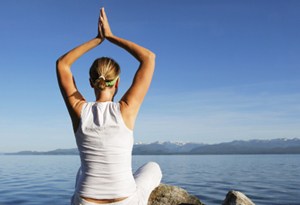 These yoga classes will enable you to tune in to parts of your body experiencing pain or restriction, and through an appropriate yoga practice, learn to protect and support the healing process.
We will also cover the poses which, when practiced over time, will optimize the long term strength, flexibility and sense of ease in your spine. Each of us have a unique body structure and lifestyle and will benefit by learning to adapt our yoga practice to support our individual needs.
The focus in this five part series will therefore be on raising body awareness and self healing. Each class will conclude with a Yoga Nidra to explore the benefits of deep relaxation in managing pain and restriction.

When: Fridays 10:00am - 12:00pm
Cost: $100 for 5 x 2 hour sessions or $25 per session

Facilitator: Laura Blake
Laura, a physiotherapist, commenced her yoga journey in India 10 years ago. A graduate of the InSync Teacher Training Program, she completed post graduate Yoga Therapy training with the Byron Yoga Centre and subsequently developed the Joint Care programme for InSync. She has also recently completed certification with the U.S based Life Force Yoga Institute, which specialises in teaching Yoga programs for Anxiety and Depression..